The Restaurant
Born and raised in Funchal, Madeira Island, the Beef and Wines offers a new gastronomic experience where the best New Zealand´s meat joins Portugal top wines.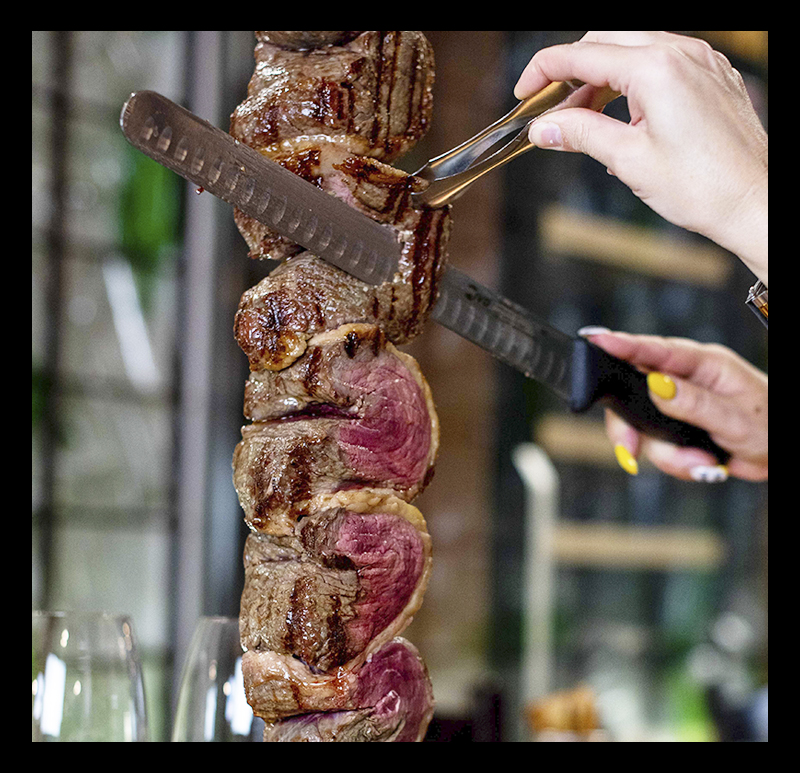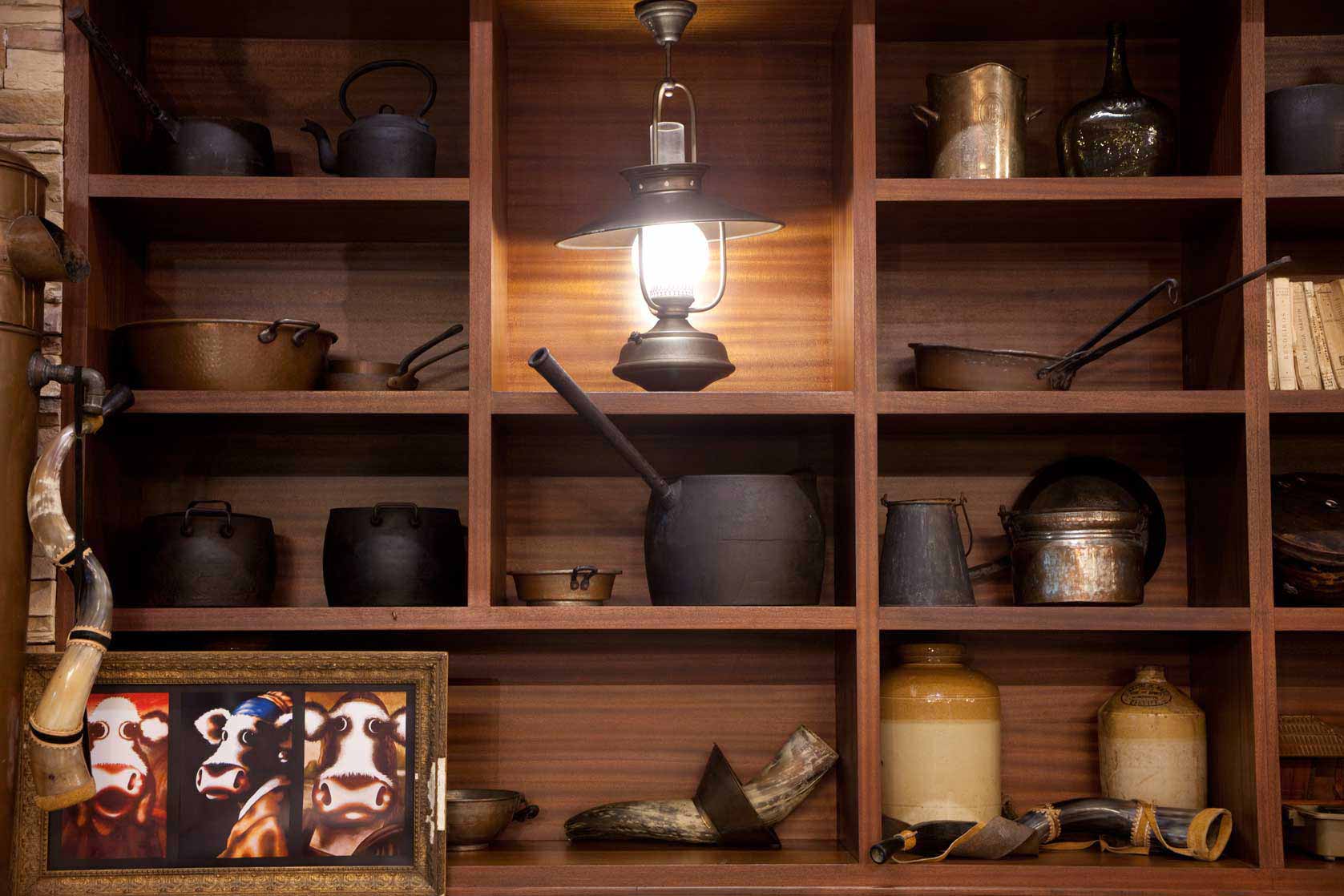 "The beef is so great. Go there . You'll love it. Staff are good and friendly too"

Emma Stiman

"Lovely, fun place to eat & very good value!"

Tanya Coutts

"Great atmosphere, imaginative side dishes, serious wine list and excellent value. We had a lovely time!"

Dan Kjerulf

"Delicious meat and really pleasant people!! We had a great time..can only recommend it."

Mara Panunzi

"Fantastic restaurant. Highly recommended. A must when visiting Funchal in Madeira."

Tom Ivar Antonsen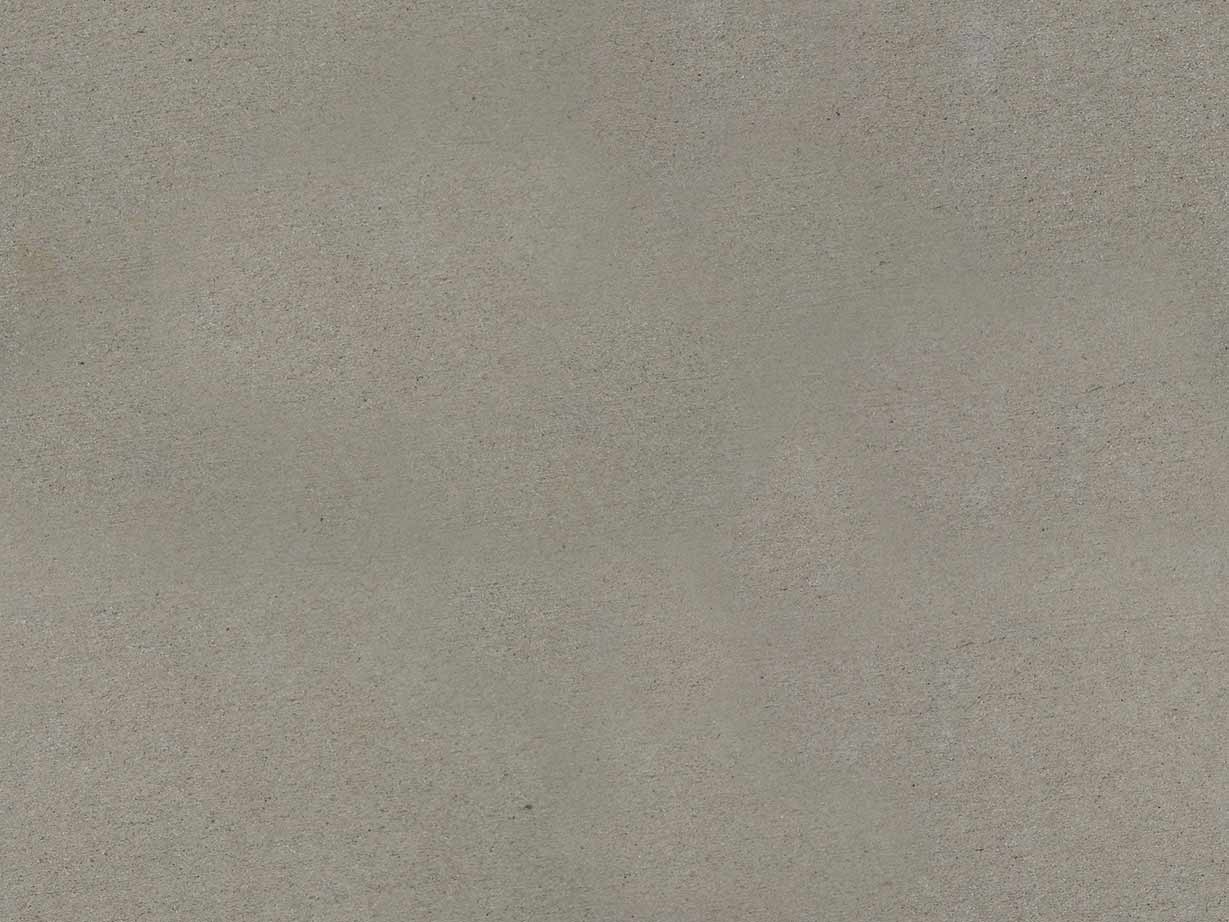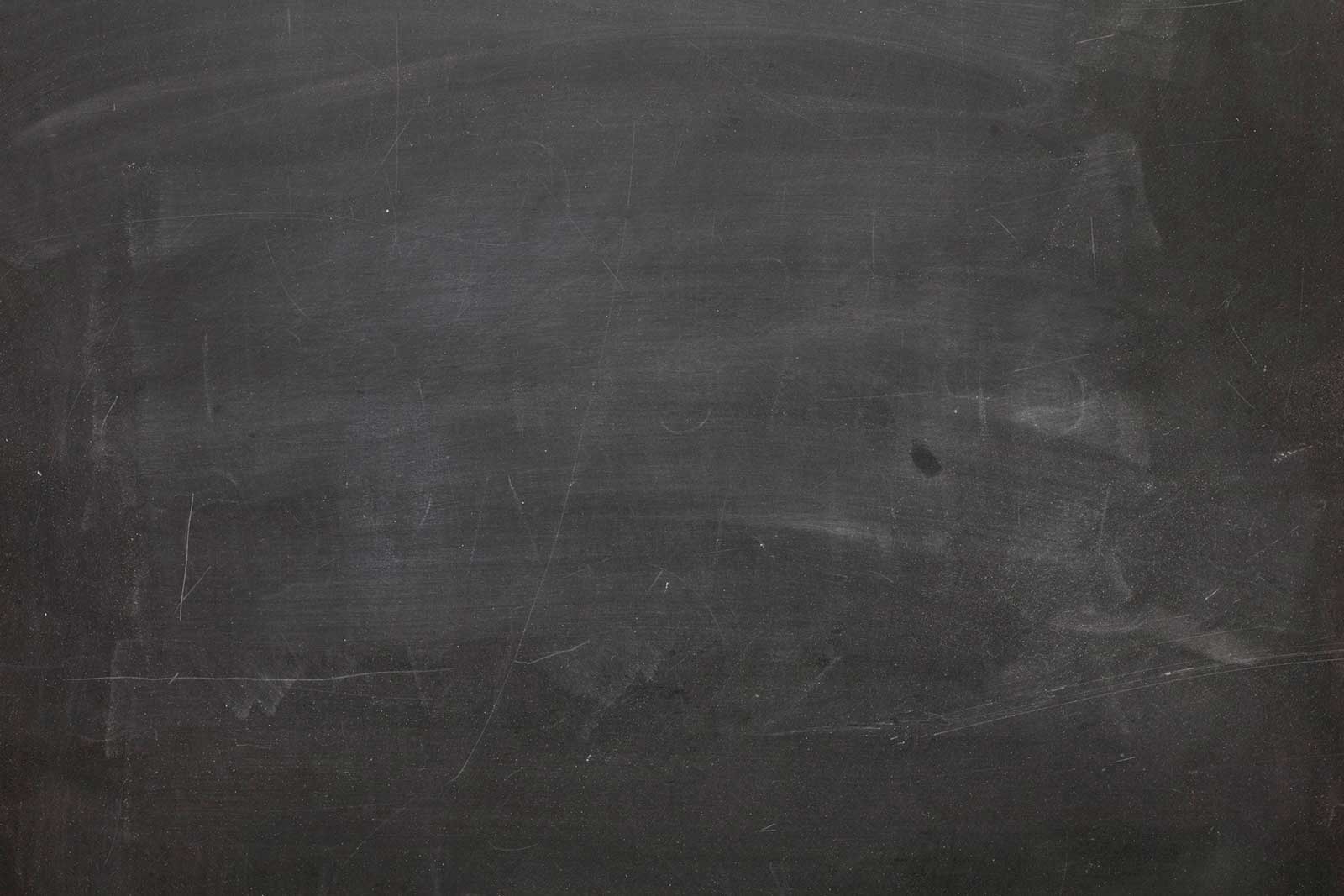 MENUS
SUMMARY

From Fish to Meat without forgetting the Pasta and Risottos, the Beef & Wines menu is characterized by the quality of the raw materials and the care in the homemade preparation of their dishes from the broths to the sauces, 100% natural. Surprise yourself with genuine flavors and a variety of options such as vegetarian, vegan or a range of tapas to savor and share.

GREAT BEGINNINGS

"Bolo do Caco" 3.5 €
Traditional Madeiran bread with wheat flour cooked in a basalt stone and wood oven

Fresh Cow Cheese 3.5 €
Produced in Santo da Serra Village, Madeira ISland

"Presunto" 8 €
Iberian leg of pork cured for 18 months

Potatoes Peels 4 €
The vitamin is in the peel


Burrata Di Bufala 10 €
Fresh Italian cow milk cheese made from mozzarella and milk cream

Beef Carpaccio 14 €
Raw beef sirloin thinly sliced with arugula and Parmigiano cheese

The Beef & Wines Octopus 14€
Tanzania octopus sliced and sautéed with our secret sauce

Gambas "Al Ajillo" 10 €
A typical Spanish shrimp "Tapa"

Onion Rings 5 €
Crunchy and addictive

Calves Liver with Bacon 8 €
Veal liver sautéed with bacon, confit onion and Madeira Wine

Stuffed Mushrooms 4 € / Unit
Fresh mushrooms sautéed stuffed with typical Portuguese chicken sausage and quail egg

Picanha Samosas 3 € / Unit
Rump steak wrapped in filo pastry and roasted

Beef Wontons 3.5 € / Unit
W/ Philadelphia and yogurt sauce


Beet, Fresh Mozzarella and Orange Salad 9 €
Cooked beet, fresh mozzarella and orange with a mix selection of lettuces seasoned with fresh herbs olive oil and truffle olive oil

Pumpkin with Cottage Cheese 6 €
Made with homemade chicken broth and served with Madeiran cottage cheese, pumpkin seeds and truffle olive oil

SPECIALTIES

Comfort and flavoured food for sharing. Minimum of 2 people

Roasted Milk-Fed Lamb 28 €/px
w/ oven baked potato

The Cod of Gods 29 €/px
w/ punched potato

SEA SCENT

Shrimp and Zucchini Risotto 20 €
With Mascarpone cheese and fresh herbs olive oil

The Cod...and the "À Brás" 21 €
Slow cooked confit, with thinly chopped fried potatoes, all bound with smooth scrambled eggs and fresh parsley

THE MEAT...

Beef Tartare 22 €
Raw Tenderloin chopped and mounted "by hand"

Sliced Picanha 25 €
New Zealand beef, sliced at your table ending with a slice of roasted pineapple

"Espetada" by "JOSPER" 22 €
Top quality sirloin grilled in Josper oven. Typical Madeiran dish

Lamb Shank "by Fork" 24 €
New Zealand lamb, slow cooked and pulled by a fork

Shiitake Fungi Risotto 17 €
Shiitake fresh and dehydrated mushrooms with truffle splinters and its olive oil
(Vegetarian Friendly)

BBQ Black Iberian Pig Ribs 20 €
With teriyaki sauce and spice mix. Licence to use your hands

...AND THE STEAKS

Sirloin 22 €
Intense flavour; Juicy texture

T-Bone (500gr) 34 €
Intense and Gentle flavour; Mixed texture

Filet mignon (2px) 48 €
Gentle flavour; Butter texture

HAPPY ENDINGS

HOMEMADE SWEETS

Crème Brûlée 7 €

Mango Mousse 6 €

The Best Sponge Cake in the Universe 7 €
Artisanal Manufacture

Salted Chocolate Terrine "Made to Measure" 1.5 €/Cm (min. 3 cm)

The Dark Side of the Mousse 7 €

Pineapple and Mint Carpaccio 6 €

Papaya and Lime Carpaccio 6 €

SUMMARY

BEEF & WINES
5 years after the first edition of Beef & Wines labels, in 2018 they return with new harvests but with the same philosophy: easy drinking wines with an amazing food pairing profile. In a first range we have the "Unoaked" which are jovial and very fresh. In a superior range we have our Reserva which is the result of the first harvest of a new vine in the Douro Superior, expressing a higher tannin structure, as well as, a stronger colour and aromatic components.

MEET MADEIRA
Since 1993, launch date for the first Madeira still wine, the production and the quality of these wines have grown at breakneck speed, highlighting the great exuberance of the whites, the freshness of the roses and the elegance of the reds.

BEEF & WINES

Pumpkin Soup with Cottage
Beef & Wines White 2016
***
Codfish roasted at low temperature
or Shiitake Risotto
Beef & Wines Red 2015
***
Sliced Picanha
or Lamb Shank "by Fork"
Beef & Wines Red Reserva 2014
***
Chocolate Coulant or Crème Brûlée
Late Harvest or Half Sweet Madeira

46€

MEET MADEIRA

Fisherman's Stew
Madeiran Dop White
***
Black Scabbardfish
or Shrimp Risotto
Madeiran Dop Rose
***
Sliced Picanha
or Madeira Chicken Supreme
Madeiran Dop Red
***
Honey Biscuit Panna Cotta or Apple Crumble
Half Sweet Madeira

44€

SUMMARY

The Beef & Wines Restaurant offers two distinct Menus of Food which are divided into 2 categories: Gold and Silver. Regarding drinks, we also elaborated 2 Wine Supplements: Grape and Berry, in order to combine the best of the desired Food Menu with drinks being served. It's possible also to choose only the Food Menu or the Wine Supllement

Rooms
Main Room: 70 Persons Capacity
Private Room (Smoking): 35 Persons Capacity

Terms
• The group menus applies for parties over 12 persons.
• Requires a 48 hours advance booking.
• After confirmation of the booking, the number of persons can only be change up to 12 hours before the meal, being this the number that will be charged.

FOOD

GOLD

COUVERT
Garlic Bread
Fresh Cheese
and Iberian Black Pig Ham

STARTERS
Picanha Samosas
and Calves Liver Sautéed

MAIN DISH (Option)
The Cod...and the "À Brás"
Shiitake Risotto, Lamb Shank,
"Espetada", Sliced Picanha,

(Side Dishes Included)

HOMEMADE DESSERT'S (Option)
Chocolate Mousse, Sponge Cake
Salted Chocolate Terrine (4 cm)
Pineapple and Mint Carpaccio

Coffee and Water

---

38 € / Person





DRINKS

GRAPE

APERITIF
Sparkling Wine

WHITE WINE

RED WINE

DIGESTIVES
Whisky (Under 12 Years), Cognac, Liqueur, Gin; 3 Years Madeira Fortified

Beer, Juices and Sodas

---

16 € / Person

BERRY

WHITE WINE

RED WINE

Beer, Juices and Sodas

---

8 € / Person

BERRY PLUS

BERRY
+
DIGESTIVES
Whisky (Under 12 Years), Cognac, Liqueur, Gin

---

12 € / Person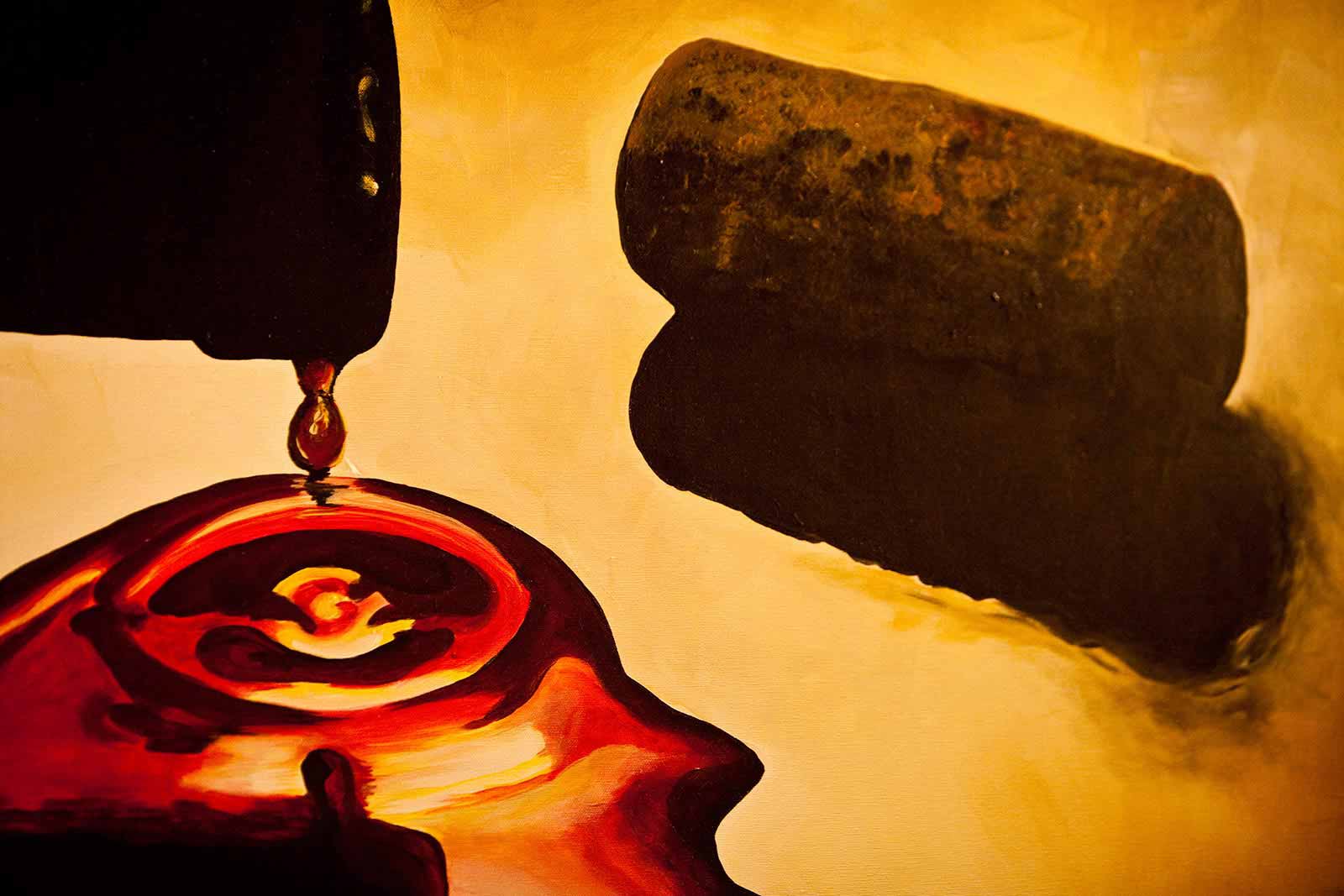 Book online or call us on +351963041993.
For group dinners, please contact us by e-mail.

Looking foward to see you.
Dinners
Monday to Saturday
19:00 – 22:30

Lunch
Thursday and Friday
12:30 – 15:00